Appointments can be made by mail. Please, use the button on this page.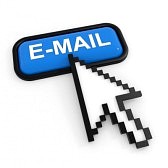 Please, inform me, which days and times would be suitable for you.
Since I work in different locations, it is convenient, if you also indicates the location of your preference.
Appointments are available at the following addresses
Brederodestraat 108, Amsterdam
Burg Fockstraat 57, Amsterdam
Ruyschstraat 71, Amsterdam
Kruislaan 4 a, Hoofddorp
In case you need to make an appointment within short time, you can also call me:
06 51 846 508
To mail me please click the button on the right.
If you are prevented from coming to your appointment, please call me at least 24 hours in advance to make a new appointment.
If you fail to keep your appointment, you will be charged for it.
Most medical insurances offer acupuncture as an additional option to your package. The reimbursement covers the amount completely or partially.
Please check the link of the NVA for your medical insurance company and its reimbursements for acupuncture: Reimbursements by health insurance 2018
Prices:
First appointment 75 minutes € 83
Following appointments 60 min € 72
Short appointment € 40
Appointment which had not been cancelled in time € 60
Further information
Email: info (at) sabine-acupunctuur-amsterdam.nl
KvK nr 34327669
AGB-code: 90(0)14284
BTW Nr. NL1079.26.076.B01
I am a member of
member KAB