Appointments can be made by mail. Please, use the button on this page.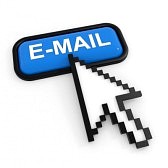 Please, inform me, which days and times would be suitable for you.
Since I work in different locations, it is convenient, if you also indicates the location of your preference.
Appointments are available at the following addresses
Brederodestraat 108, Amsterdam
Burg Fockstraat 57, Amsterdam
Kruislaan 4 a, Hoofddorp
In case you need to make an appointment within short time, you can also call me:
06 51 846 508
To mail me please click the button on the right.